The Simpsons Pinball Party Mini-Saucer LED Kit is designed by Bill Ung, and started as a collaboration with Michael Robertson, who came up with the basic idea of adding flying saucers to his TSPP. This kit is similar to the Attack from Mars and Revenge from Mars Mini-Saucer LED Kits, customized for the Simpsons Pinball Party, and using the latest technology.

The basis for this new kit was that the backglass artwork includes two flying saucers hovering over the Springfield Nuclear Power Plant: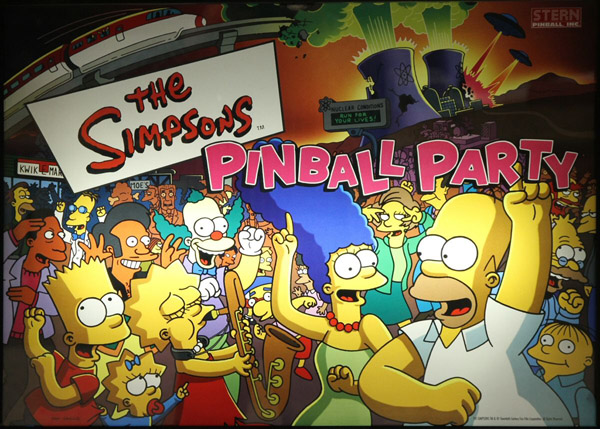 The kit actually supports three flying saucers ... one for each of the cooling towers, and one more for the existing flasher that lives behind the cooling towers. All three flasher domes are wired to flash simultaneously.



Michael's TSPP with green saucers


This new kit will live under the playfield, and is powered by the General Illumination circuit. This means that the TSPP saucers will turn off anytime the playfield GI lamps go dark.

As usual, the flying saucers will change patterns perodically, but this new kit will allow you to select a favorite pattern, which is stored in non-volatile memory and will be used all the time. This setting can be changed at any time.

The Simpsons Pinball Party Mini-Saucer LED Kit will include the circuit board, three saucer LED cables, two saucer mounting brackets, and the necessary hardware to wire and install new flasher domes. The actual small grey plastic flying saucers are not included and will need to be acquired separately from one of the many pinball vendors.

Finally, I don't actually own a Simpsons Pinball Party, so I am still working on gathering proper pictures to help illustrate these web pages ... however, test runs of the TSPP-Saucer kit have been making appearances at a handful of pinball shows:



Pin-a-Go-Go show in Dixon, CA (May 13-15):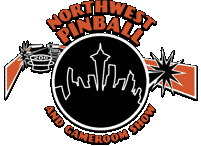 Northwest Pinball and Gameroom Show in Seattle, WA (June 3-5):




California Extreme (July 9-10) in Santa Clara, CA
Special thanks to TJ Beyer for allowing us to use his machine
at Pin-a-Go-Go and California Extreme!!
---
[ About/Features | Purchase | Install | F.A.Q. | Feedback ]

Back to the Main Page


---

Copyright © 2011 UFO PinballTM
www.ufopinball.com